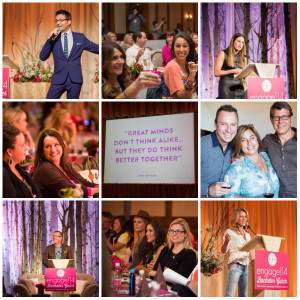 28 Apr 2018
From: Engage!14
You saw my article with all the pretty details! 14 Bachelor Gulch, however Engage! Is much more than that. I've been around 12(!) Conventions and every time I get a new perspective on company and life.
This one was no different. The entire thing kicked off with a shot of Colorado whiskey (in pink Engage! Shot glasses, of course). And in true Engage! Style, were a few surprise appearances: Wolfgang Puck along with the first Bachelorette Trista Sutter. My favourite speakers hit on a recurring theme: Come from a place of happiness and truth, work very hard, and the rest will soon follow.
The lovely   Randy Fenoli shared his personal story of triumph over rough starts, proving there's no such thing as "overnight success." Dallas occasions impresario Todd Fiscus talked about running his business instead instead of dread, and leading planners Debbie Geller, Colin Cowie and Michelle Rago shared where they gain enthusiasm. And NYC rock-star planner Jes Gordon demonstrated that in the event that you stay true to who you are, your career will follow. So it was business information but life lessons. After all, how do you dedicate your lives to others's most happy moments without coming out of a place of happiness yourself?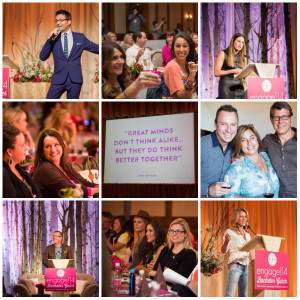 Of course I loved the panel by Harmony Walton of LA's Bridal Bar and Jet Fete, and Jennifer Stein, founder and editor of Destination I Do inspiring women who adore travel. It was fantastic to get more insight on LGTBQ weddings out of Bernadette Coveney Smith of 14 Stories, that literally wrote the book on the subject (two, actually). Vanessa Kreckel of 2 Paper Dolls gave a talk on websites. And I was honored to represent Modern Luxury Brides on the press panel, talking weddings together with programmers from Martha Stewart Weddings, Brides and The Knot. We completed by hitting the Gifting Lounge, where we all must see (and receive!) Goodies from some of the industry businesses, including Artifact Uprising, Plum Pretty Sugar, registry Newlywish and SBG Designs.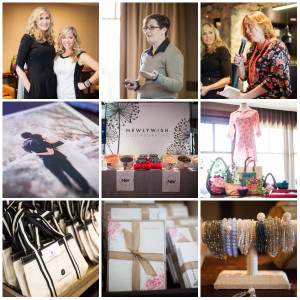 The night is always the highlight of Engage! And this one could have capped them all, as a result of some surprise flash mob themed to Dirty Dance. The lovely Brian Worley of leading Hollywood event company   yourBASH  and Paige Chenault of    this Birthday Party Project practiced for hours together with LA-based Dance Follies to get their dance moves right, and a blessed group (including me) combined for a surprise flash mob in the middle of the event. I don't know who had more fun, the folks seeing or those people dance! Want to get this done at your wedding? Get details (along with a hyperlink to the fun) here.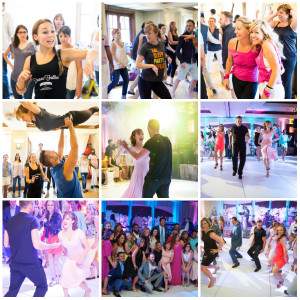 And from the Drinks sign to the over-the-top entryway and structures, the décor at the gala blew me away, of course. Prepare to drool.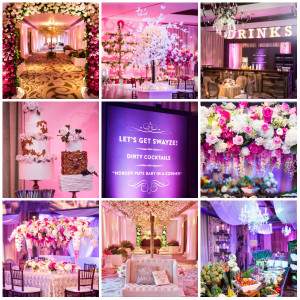 Engage! 14 is the brainchild of both Kathryn Arce and Rebecca Grinnals of Engaging Concepts, who started it back. I had been fortunate enough to be in the very first one, and also to understand them and watch it grow was nothing but inspiring. A huge, teary-eyed thank you to them for beginning this route, as it's grown and taking me along. You've changed that you change the lives of everyone I impact with the gift of travel, and during my life.