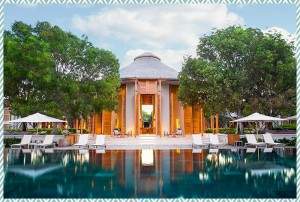 19 Mar 2018
Interior Luxury Destination Weddings in the Caribbean Resort
I travel a whole lot, checking out hotels and places for our honeymoon and destination wedding clients. However, I usually traveling solo (to cover more ground), and surely do not celebrate   as a wedding guest when I'm working!   So when I got the invitation from my friend JoAnn Gregoli of Elegant Occasions (who also happens to be  among the country's premier luxury destination wedding planners) to join her in Turks and Caicos to observe how they do destination weddings  at two of the Caribbean's best  resorts, I could not resist the opportunity! This is part one of my recap, from Amanyara.
Amanyara is the most exclusive hotel in the Caribbean. Section of the Singapore-based Aman hotel brand that was luxury, it is set on the northwest point of Providenciales, reachable by a long road that keeps everyone away. So it does not really feel like the Caribbean, the vibe is zen; it seems in the end of the earth, far away from the actual world and all of its own anxieties.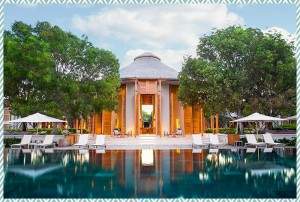 The resort spans 110 acres but there are only 36 rooms- to six-bedroom residence villas. Every accommodation is sumptuous. The "chambers" are actually   sexy standalone  pavilions, with a stage king bed surrounded on three sides by floor-to-ceiling glass, and perks such as outside bathtubs/showers, dip pools and up-close ocean views, based on room category. Our four-bedroom home  was  more like a compound, really; the wide   yard was surrounded by hedges and had four standalone bedroom pavilions  centered around a main living/dining pavilion, plus a ginormous full-length swimming pool with deck chaises and floaty rafts, and a flagstone path that led over the dunes to the shore.   As if that was not enough, the villa also had a chef and butler, that care of everything out of golf-cart pushes around the property to munchies and late-night champagne for midnight dips sweet !!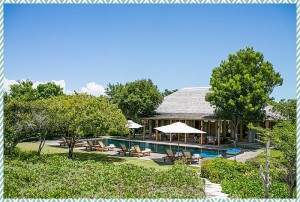 But what was most interesting got to see firsthand how they perform events and weddings. On our very first night, they threw us a shore party by the restaurant. First, we had cocktails and passed programs as we saw the sunset.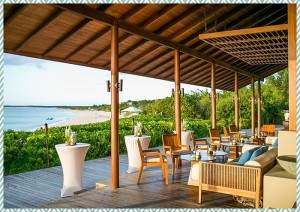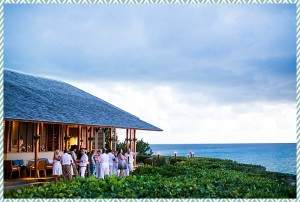 Then we headed down to the shore, where lanterns topped with white florals, resulted in a rectangular dining table and surrounded by tiki torches. The design was performed by Environmental Arts, the top florist in Caicos and Turks — easy and magnificent, with a mixture of lanterns seashells and gorgeous roses and hydrangea.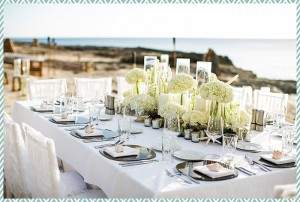 After the sun went down, it looked even more magnificent, and the firelight came out — evidence which you can not have too many lanterns or tiki torches!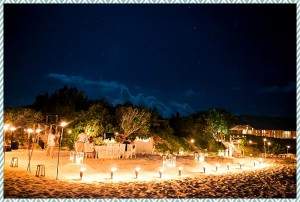 Miami's very own Kitty Carmichael was put up having been  flown in for the event one of the nation's greatest sources for DJs by Elan Artists and live entertainment. Turks and Caicos gets excellent flight  service so that it's simple to import exceptional extras from the U.S. and go as complicated as you want for events.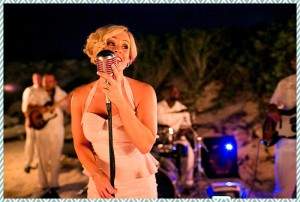 We hit the beach, the following day. The hotel sits on a peninsula, with a mile and a half of sugar-white sand backed by the most pretty water this side of Tahiti.   This is when you're  reminded that you are from the Caribbean,  using everything from sailboats to snorkeling in the offshore reef at your fingertips. Amanyara is adjacent to the leading scuba sites of island, so its a must here if you dive. But the snorkeling is top-notch, with a dense reef and lots of sea turtles and colorful fish.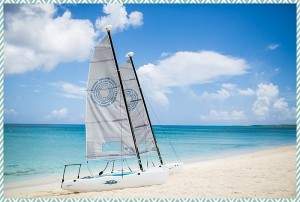 For our final night, we started off with cocktails on a rocky stage adjacent to the main pool. It is perfect for ceremonies that are smaller or welcome cocktails, followed by a reception in the main restaurant.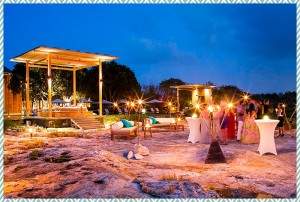 Then we headed for our gala that was goodbye to the resort villa. The architecture of Amanyara is stunning, and of the entrance was candlelight to set it aglow. (Again, there is no such thing as too much candlelight!)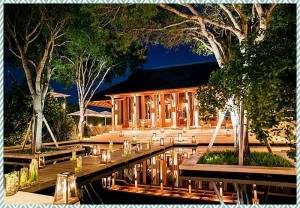 Dinner was on held on the deck facing the sea. Tabletop decoration again came from Environmental Arts, this time all white pink and vases that were mirrored. The plan  could have looked in place in a ballroom that was stateside, and felt more pretty in this particular locale.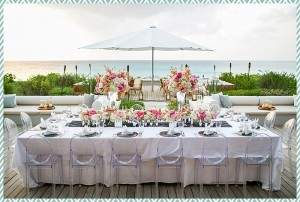 We had the run of this Grove, complete with live  music.   Clad in white tux coats and natty bow ties, they played everything from jazz standards.   We had 16 guests but they can accommodate up to 80 extending out to the infinity pool deck that is adjacent.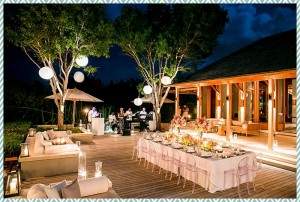 Another  touch is that the food here is a fairly as the table. This filet mignon with artfully placed veggies was almost too pretty to eat … and yummy too!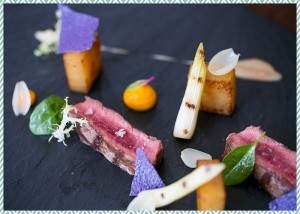 Of course, nothing makes than traveling.     Thank you, David Beahm, Bob Conti, Debbie Geller, JoAnn Gregoli, Aimee Monihan, Rishi Patel, Brian Worley and Jennifer Zabinski for all of the laughter and gab sessions, and also to Josh Friedman and Kerry Beach of Elan Artists for providing us a Fantastic soundtrack to enjoy it all.   Thank you,  Scott Clark Photo for capturing stunning images that are such.     And thank you, Amanyara, to get an experience that is exceptional!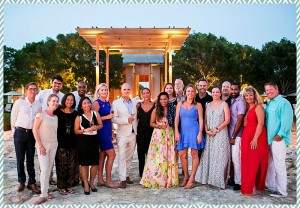 Let's talk, if your interest piqued for a wedding or honeymoon!