4 May 2017
Beach Luxury at Thailand
Thailand is with good reason, atop the wish lists of honeymooner. When it comes to beaches, Phuket gets all of the fuss, but among my favorite spots is just across the bay: A Ritz-Carlton Reserve, Phulay Bay.
Anybody who knows me knows how much I really like a Ritz-Carlton club flooring; I have enjoyed them from NYC. However, this is my first time experiencing their line of hotels, a Ritz-Carlton Reserve. I flew into Phuket during the night and did the two-hour drive to Krabi–well worth it to find this view of the coming pavilion all decked out by candlelight, setting a tone which said "super unique."
The Following Day things looked even better.     The hotel takes over its own enclave across the beach, with a beautiful pool.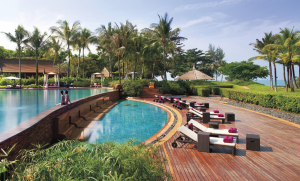 Rooms are spacious, with garden baths and large, airy ceilings. Nevertheless, it was the beds which blew my mind; they are actually two California kings put together. I switched sleeping management nightly — crosswise diagonal; it's not possible to find a posture.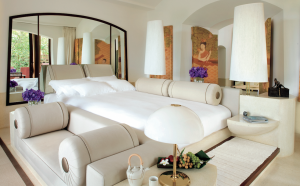 The Beach Villas are more spacious, with plunge pools facing the shore. What you sacrifice in solitude you make up for with closeness to the water and also a view of this iconic rock formations abroad.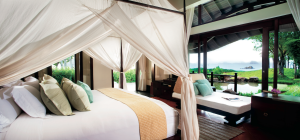 I also enjoyed the spa, from one of my favourite brands. The treatments are amazing, and how could you NOT unwind in a couples' suite like this?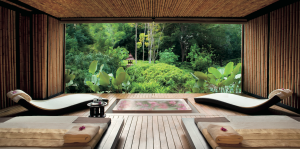 The hotel understands destination weddings. The big wedding scene in The Hangover two was taken here. (My driver was so proud of the fact, he played with the movie on our drive in from the airport — and again on the way back.) Beach weddings are most popular, and you do not require much to dress them up.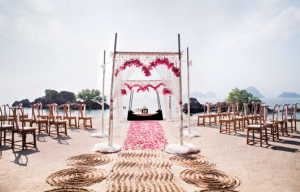 They also have a covered pavilion with a lawn for a style.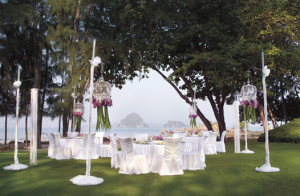 The food was excellent during my stay, particularly at Sri Trang, the Thai restaurant, and Jampoon. (Yes, I ate noodles every day. It was heaven.) But my favourite spot was Chomtawan. Everyone gravitates here for evident reasons, at sunset.
There Koko is a young pachyderm who resides on a reserve that is nearby and comes by to amuse guests by shaking his brow, playing harmonica and generally getting as much fun as the guests. I say hi, if you go on your honeymoon, be sure to tell him.