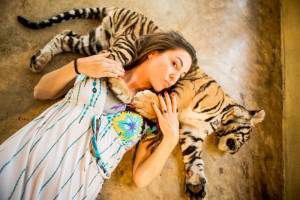 10 Apr 2018
Globetrotter: Thailand's Coolest Honeymoon Hotel
The most recent rage in traveling is. No, not Airbnb —  we will save that argument for a different post. This a whole other standard exquisite homes that give  you the run of this location together with hotel style services. Among the best   is Howie's HomeStay, in Chiang Mai, Thailand. Our pal Laura Grier of Wanderlust and Beautiful Day Photography by Laura Grier  remained there, and delivered us a few thoughts on the experience and all these gorgeous pictures.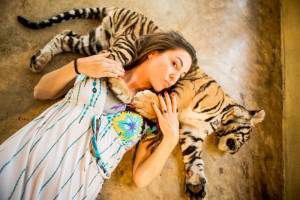 "Lately, I went on a crazy 5-week world tour photographing two weddings, two engagement shoots and  two National Geographic/NOVICA catalogue shoots. During this epic adventure, I stayed for 5 days at Chiang Mai, Thailand.   While there, I had the opportunity to keep in one of THE magnificent estates that I've ever laid eyes on! Howie's HomeStay is a boutique hotel that guarantees a secluded stay in an setting, adorned with lush tropical gardens, views of the Himalayan foothills, a swimming pool and water features. This was a photographer's playground to mention the very least — and one of the most relaxing resorts I've ever been around," she says.
Howie's Homestay is owned by Howard (originally from Boston) and his wife Jerri (initially from Bangkok). Theyhired property to be created by Bill Bensley, also've lived in Chiang Mai for 20 years. An American living in Thailand, Bill has been appointed one of the Top 100 Architects in the World by Architectural Digest.   Take this pool, which appears different from every angle — it's a work of art unto itself!
The estate is filled with an eclectic array of antiques, artwork and furnishings which ring true to the destination. There's not anything cookie-cutter about it —   it is unlike any other resort you have ever seen.
Your stay at Howie's contains four guestrooms; all meals, laundry service, maid service and airport transfers; and Wifi. You're just down the road from the Four Seasons Chiang Mai, and close to temples, forests and the city of Chiang Mai.
Listed below are Laura's other must-do's in Chiang Mai:
"Lounge with tigers at the famous Tiger Kingdom. Hang out with elephants and revel in a sumptuous lunch."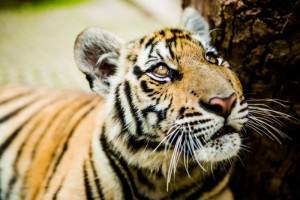 "View for Mothers at Tha Phae Gate. Witness as they go to collect their daily offerings."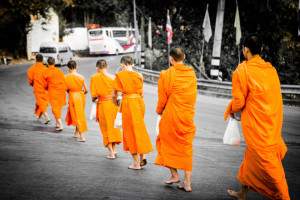 "Ride elephants! Be amazed at their beauty and size as you see Thailand by a whole new perspective."
"Visit the stunning temples in the area, such as Wat Suan Dokt. Be amazed by the history and beauty of such a cultural icon."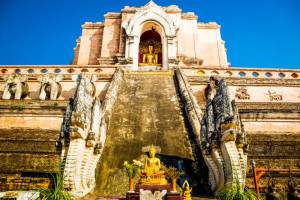 "Visit the long-neck Karen Tribe in Northern Thailand near the border of Burma. Shipping yourself into their world for a day to see how they live and weave their famous scarves."