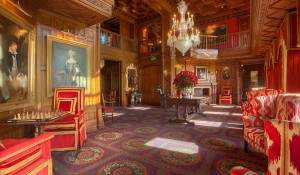 30 Mar 2018
Best Honeymoon Picks from Virtuoso Travel Week
I just got back from a Thrilling Virtuoso Travel Week in Las Vegas. Virtuoso is the world's top luxury travel community: the best resorts, cruise lines, tour companies and other travel businesses undergo a vetting policy before they're permitted to join, ensuring the maximum level of quality across  the Virtuoso brand.   It's equally as exclusive about the travel advisor side; we must pass the standards to be a portion of Virtuoso, and through that we are able to offer our customers extras and perks that aren't readily available to the public. Virtuoso is regarded as the "best of the best" from the travel business, and I'm   honored to be a part of it!
Travel Week is-who where we all gather  to discuss traveling, discuss information and create friendships which we tap into if we aim travel for our clientele. It's also where they announce their annual Best of the Best awards, voted on by the Virtuoso community. I was excited to find some of my favorites take home the prize! These are my favorites for intimate travel although you can see the full list of winners here.
Hotel of town: Ashford Castle, Cong Ireland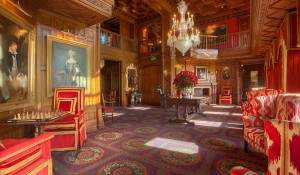 I love this hotel, place at a castle in rural Country Mayo. It reopened this summer following a months-long renovation that redid all of the guest rooms and also added a brand new spa and pool. Their wedding schedule is fantastic — you can rent the entire castle to get a buyout of up to 164 guests staying on land, or perform a bigger event (up to 40 guests) on a non-exclusive foundation. Of course, with a last name "Moynihan", I will admit I'm biased towards Ireland as a fantastic destination wedding location.   If you are considering a Ireland fete, let us talk!
Sustainable Tourism Leadership: The Brando, French Polynesia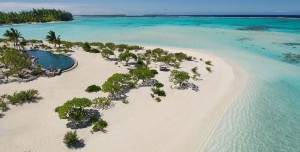 I've long been a lover of owner Richard Bailey, a pioneer in eco-technology that forces his resorts with no lack of support or sophistication. That I was riveted by his own tales of the struggles and Marlon Brando and we had lunch the afternoon of these awards they encountered constructing this luxury private island resort. The result speaks for itself: a private paradise that allows guests unwind and to disconnect in one of the most gorgeous places on earth, secure in the knowledge that their dollars help to sustain the environment, not harm it. That's a honeymoon win-win in my own book!
Best Restaurant: Epicure at Le Bristol, Paris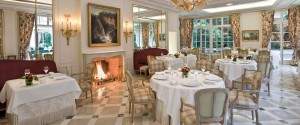 I have sent couples to this Paris restaurant. It's three Michelin stars, so the dining is. The menu always changing and is seasonal, but take our advice: arrange it, If it's truffles! It's also totally romantic, set in the five-star Le Bristol Hotel just down from the Champs-Elysees. This is appropriate French dining: Jackets are required for men and yes, it will cost you, but it is so well worth it for a memorable dining experience — especially to a honeymoon or anniversary trip!