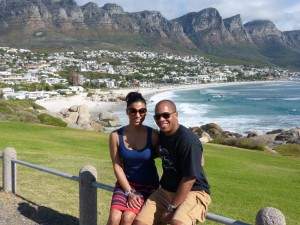 26 Sep 2016
Fantastic Advice from Honeymooners
We love hearing about honeymoons, and one of our fave spots to take action as at Destination 42, run by our friend (and fellow former magazine editor) Sarah Carrillo Riswick. She features real honeymoons on her site, and recently went though and pulled a few of her favourite tips from their expertise, along with some resort picks:
Like to squeeze a month's worth of clothes in 1 carry-on travel fans and bloggers always have a suggestion or two up their sleeve. However, for a honeymoon, these tips are useful. To change things requested couples that have recently returned from their honeymoons what information they'd offer. The largest piece of advice: Do not try to do everything. Instead, slow down and enjoy the ride.
1. Plan with a Pro
"Definitely go through a [specialist]," says Preeya Hughes, who honeymooned together with her husband Jawanza in South Africa and Mozambique. "There is so much stuff that you couldn't think of that they will. We didn't need to think about anything," adds Jawanza,  "[Our travel companion] sketched out two different honeymoons for us. One was Mozambique and Zanzibar, another South Africa and Tanzania. South Africa and Mozambique has been the lavish way of doing this. And we thought well, it's our honeymoon!"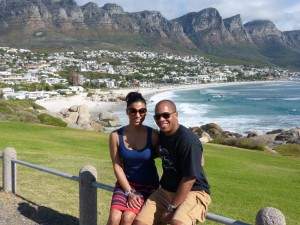 "The folks at Phinda are amazing," states Jawanza of the South African safari camp. "Any request you could think of, they were two steps ahead of you!"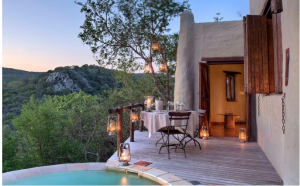 Additionally they loved ending their trip. "If you do a safari, You Need to go to the shore after," stated Jawanza.     As for their resort, White Pearl in Mozambique, "it was absolutely gorgeous," states Preeya. "The site doesn't do it justice."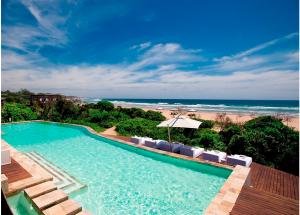 Cecilia Segal, who honeymooned in Kenya and the Seychelles, insists. "I definitely underestimated how awesome it was to have a professional plan it for us," Cecilia said. "It was really wonderful to show up and have all taken care of and when things went wrong we were not on our own." And things did go wrong, such as missed flights, lost luggage and a fire in Nairobi that shut the airport.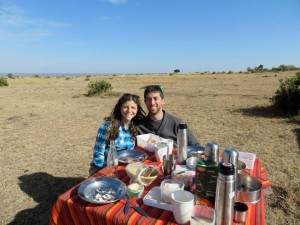 But apart from that, they loved their trip, which ended in Kenya with safari sightings and started on the Seychelles. "We wanted a comprehensive luxury tented camp which was not too mainstream.   We adored [Karen Blixen Camp] since it gave back to the community and was environmentally aware. Each of the cabins lined the river, and the lake was filled with hippos. That means you might eat lunch on the banks in which all these hippos were hanging outside!"
2. Do Not Try to Do It All
"I think when we were to re-do it we would spend more time at every individual distance, because we spent a lot of time actually traveling between place, location, place," said Daniel Johnson, whose 12-day excursion with spouse Catie comprised three stops from Australia–Cairns, Sydney, and Melbourne — and Auckland, New Zealand. "We stayed at four unique resorts and'd flights between each one, so there was a good deal of travel," says Daniel. "And I personally don't find traveling relaxing."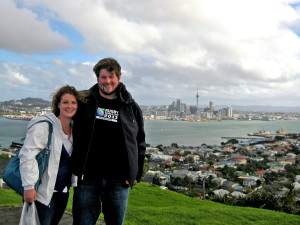 Having said that, they loved their trip the time spent in Cairns. "The Great Barrier Reef is amazing, you need to go there!" says Daniel. "It is something that you really could not envision."
"It's far better to scale down your itinerary and really experience areas," said Erika Buckley. She along with her now-husband Bill imagined a three-country Southeast Asia excursion but ended up paring their trip to two, Cambodia and Thailand. This allowed them to really explore Angkor Wat. "The ruins were amazing," Erika said. "You need at least two days to research them."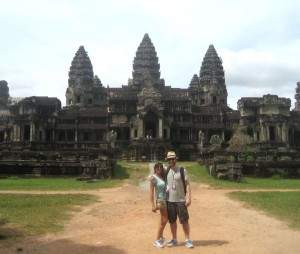 Then they did three distinct stops in Thailand, including Bangkok, Koh Lanta and Krabi, in which the sea was confronted by their villa at Railei Beach Club and had. "Every morning I'd take a shower in the open air, watching monkeys swing from trees," says Erika. "It was crazy and beautiful —  possibly the most wonderful place I've ever stayed."
3. Take Advantage of One Position
Most honeymooners island-hop, but you can see just as much by staying in one place. By staying in three hotels in various parts of the island: Paia, Hana and Kaanapali Lucian Capellaro and his wife Renee remained on Maui but experienced its own diversity. This allowed them to encounter all sorts of things — a luau and snorkeling Molokini Crater on the west side, kayaking and driving the Road to Hana on the east, and visiting sunrise at Haleakala in their final stop — without spending all of their time driving across the island.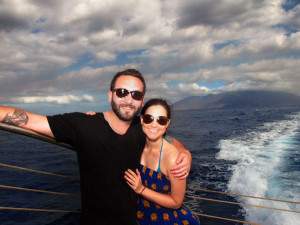 Their stops were smaller hotels: Travaasa Hana, where their area came with a hot tub that is deck-front, and the Inn at Mama's Fish House, part of a eatery in the surf town of Paia. "The fish has been captured that day and they let you know that the fisherman's name and in which he grabbed it," says Lucian. "It's the freshest fish you'll ever have!" They also learned when it comes to resorts, that size matters to them. "Stick to boutique resorts in the event that you can locate them; the service is better and it's more amorous, and the cost compared with the chain hotels was not that different," he states.
His wife Elie and Chris Mehl based themselves in one resort on Kauai but used a guidebook to plan excursions that took them all from zip-lining and hiking t researching a favorite spot, Waimea Canyon. They took their own time, seeking out local haunts such as The Mermaid's Café in Old Kapua Town across the way. ("Amazing tuna wraps," said Elie.) "Our favourite moments were the spontaneous drives and stops at small out-of-the-way spots that we just could not have scheduled ahead of time," said Chris. "You're on your honeymoon; unwind and go with it."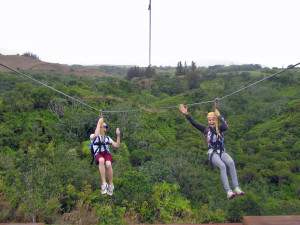 For more tips and real honeymoons, see Destination42.com.