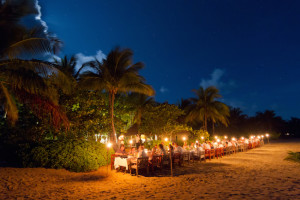 14 Sep 2016
See Our Destination Wedding Tips in USA TODAY
We love honeymoons, obvs; it is in our title. But we adore destination weddings —  from deciding on the best hotel to connecting with the perfect planner for their taste and 27, helping clients with everything. We manage the guest journey from start to finish, keeping the expertise as possible for the to-be-weds, and then wrap it up by negotiating room prices and extras.
An educated bunch is a happy couple, so Susan was pleased to  share her 10 favorite tips for arranging a Caribbean wedding with USA TODAY Travel — also brought in two of the country's best destination wedding planners, Michelle Rago of Michelle Rago Islands and Ali Phillips of Engaging Events by Ali, for additional advice. Check it out here.
Hint number 3 is start planning early. This is especially key if you want to celebrate  at a chic, small  resort, or even better yet do a resort buyout where you have the entire place to yourselves. And who says it has to be a marriage? It could be weekend-long   gathering of friends sharing an epic shore dinner, like this one at island Kamalame Cay in the Bahamas.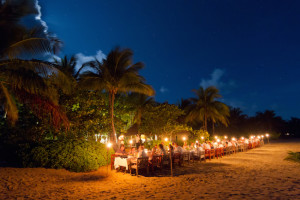 Want to start planning  your destination wedding or special occasion  excursion?   Let us know, we'd like to help!